The OREV® CryptoTag applied on Wine bottles
OREV® for the Wine sector
We have been working for years with wine makers and this has allowed us to face and solve many problems around tag application
Prove the authenticity of your bottles through OREV®
Where to apply the Crypto Tag?
One of the very first project activities concerns the choice of how to apply the Crypto Tag on the bottle.
This is followed by another fundamental activity, the integration of the OREV® solution into the processes of your cellar with the aim of avoiding changes to the processes that are already in place.
Identifying the actors, the activities and the places where these activities are performed is fundamental for the success of the project.
We offer many possibilities of application
We offer several possibilities of tag application:
1. Label
2. Back label
3. Cap
4. Neck of the bottle (collar, seal, band, etc.)
With the applications we have designed and tested, there will be no attempt to remove / tamper with it without irreparably damaging the bottle.
Apply multiple Crypto Tags with our exclusive «Twin Tags Authentication System®»
The combination of two Crypto Tags is possible thanks to the unique Twin Tags Authentication System® which we have designed and which we offer exclusively.
Labels supply
We supply labels with the OREV® Crypto Tag already inserted inside them.
Wine maker can proceed with the labeling of the bottles as before: no changes to the labeling phase are required to apply the labels equipped with OREV® Crypto Tag.
User interaction with the OREV® Crypto Tag
Step 1
The user is interested in the product
Step 2
The user scans the Tag
Step 3
The user verifies the authenticity of the wine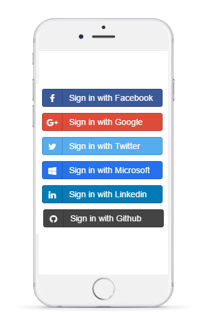 Passo 4
After purchasing the product, the user can register the bottle