We are proud to announce that the Frank Cornelissen winery has chosen OREV® as the anti-counterfeiting system for its Grand Vin Magma®.
As stated by Frank Cornelissen, in fact, a growing concern in the quality wine industry is the increasing possibility of counterfeit bottles, especially for the exclusive and limited production of high quality wines. In 2014 we started looking for the best solution, and we came across a "bubble tag system".
The costs and difficulties of applying these tags to the bottle made us continue to search for different possibilities, until we came across the RFID / NFC (radio frequency identification / near field communication) technology that I really liked, as it can put provision of various functions such as the traceability of each individual bottle, warehouse management, information on the temperature during transport, etc.
"After few years of research and evaluation of various products, we have choosen OREV® because it is the most advanced anti-counterfeiting system on the market

Frank Cornelissen

Estate owner at Az. Agr. Frank Cornelissen
Starting from the 2017 vintage, on the Grand Vin Magma® we have embedded the Crypto-Tag OREV® on the label of each bottle, which provides reliable information about the bottle's authenticity. In addition to the authenticity of the bottle, the Crypto-Tag is able to provide the name of the product, the format of the bottle, the vintage, and so on.
The use of this unique authentication product will guarantee the customer the purchase of an original bottle and at the same time the certainty of receiving useful information on the wine.
How it works in practice:
even if the OREV® Crypto-Tag is very sophisticated, it is extremely easy to interact with it through a Smartphone:
Rotate the bottle on the QR code with the indication "authentication system"
Keep your smartphone (NFC enabled) no more than 2 centimeters from the NFC logo
You will now be directed to the page with the information on that specific bottle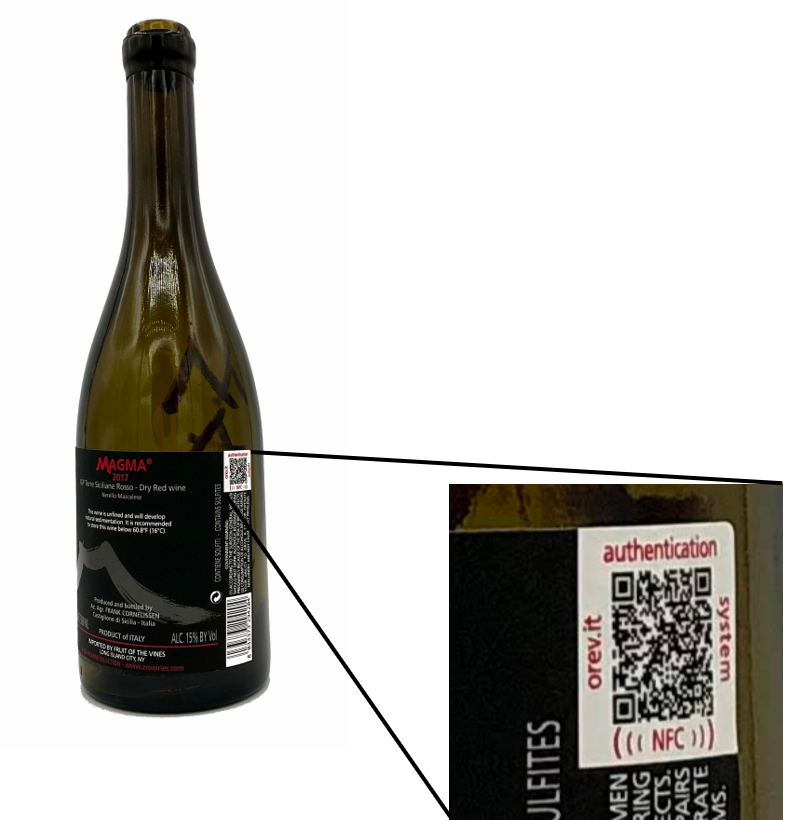 By bringing a phone equipped with NFC technology close to the word "NFC authentication system", it is possible to verify the authenticity of our Grand Vin Magma®
– Double CryptoTag for special formats –
"For the Magnum (1,5L), Jéroboam (3L) and the 5L format we have embedded an additional microchip in the cap.
"The combination of the two chips is possible thanks to the exclusive «Twin Tags Authentication System®», designed and engineered by OREV®.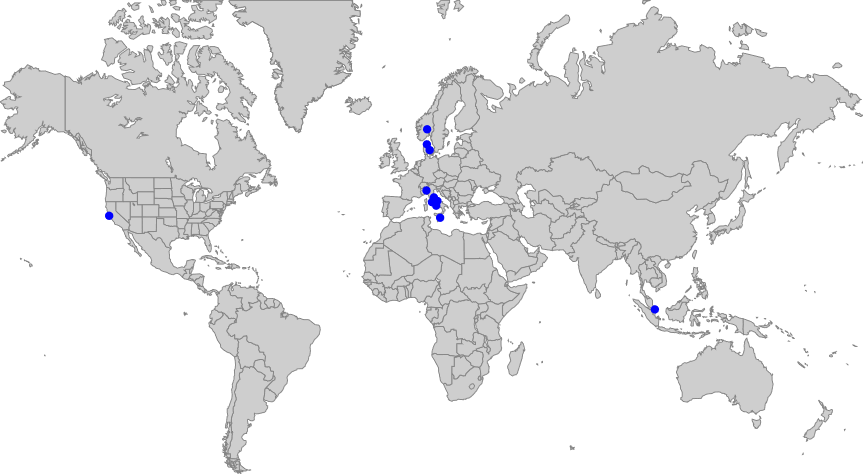 Real examples of scans performed on the bottles of Grand Vin Magma®
The OREV® platform allows us to have detailed reports regarding the scans performed on the bottles of our Grand Vin Magma®